 Our Corporate Concept
All employees to spend 1 % of working hours with patients and their family
The Eisai's Corporate Concept is to give first thought to patients and the general public, and to increase the benefits that health care provides to them.
All employees are recommended to spend 1% of their business hours with patients. Spending time with patients, their family, and the people who are concerned about their health and understanding their true needs motivates employees and this becomes the source of Eisai's innovation.
1% holds the key to the future.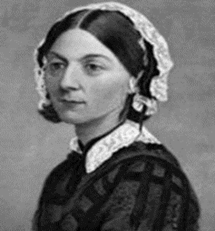 The script for the logo is modeled on the signature of Florence Nightingale (1820— 1910), who is widely seen as having made enormous contributions to the development of the nursing profession and public health.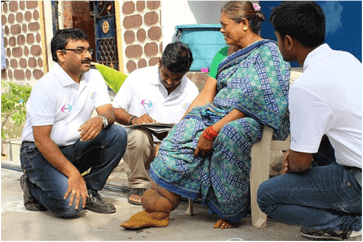 Socialization with People with Lymphatic Filariasis
Lymphatic filariasis (LF), commonly known as elephantiasis, is a neglected tropical disease. Infection occurs when filarial parasites are transmitted to humans through mosquitoes. Infection is usually acquired in childhood causing hidden damage to the lymphatic system.Source: WHO website
Eisai is committed to manufacturing and supplying high-quality DEC tablets free of charge through the WHO and is engaged in various activities to eliminate LF.