 About Us
Eisai Pharmaceuticals Africa (Pty) Ltd [Eisai Africa] is a newly incorporated pharmaceutical company in South Africa. It is a subsidiary of global Japanese pharmaceutical company, Eisai Co., Ltd., based in Tokyo, Japan. The overall purpose and goal of the Eisai Africa is to realize social good in the most efficient manner by relieving anxiety over health and reducing health disparities in South Africa and other African regions.
Eisai Africa has also registered a Branch Office in Kenya in October 2022 to cater to the medical needs of the east African countries.
80 Years of history
Toyoji Naito, Eisai's founder, established Nihon Eisai Co., Ltd. in 1941, focusing on in-house R&D to create new medicines. 'Eisai' (pronounced Ezai) means 'ei; sanitation, health' and 'sai; materials, product' respectively.

1941

1967

2009
FINANCIAL
FY2021 Revenue
(Year ended March 31, 2022)
756.2 Billion JPY
$6.2 Billion USD
More than 40 subsidiaries
Over 10,000 Global Employees
Over 10,000 employees are working across our global network of R&D facilities, manufacturing sites and marketing subsidiaries with operations in Asia, Europe, the Middle East and the U.S.
Eisai Co., Ltd. is a research-based human health care (hhc) company that discovers, develops, and markets pharmaceutical products throughout the world.
We strive to realize our hhc philosophy by delivering innovative products in Oncology and Neurology and we will enhance on SDGs, activities by developing and landing new NTD pipeline.
Management Team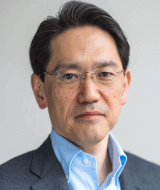 Mr. Hideshi Yamamoto
Head – Sub-Saharan Africa Region
Director of Eisai Pharmaceuticals Africa (Pty) Ltd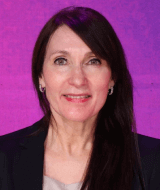 Ms. Fatima De Castro
Country Manager
Eisai Pharmaceuticals Africa (Pty) Ltd